SSR Solid State Relay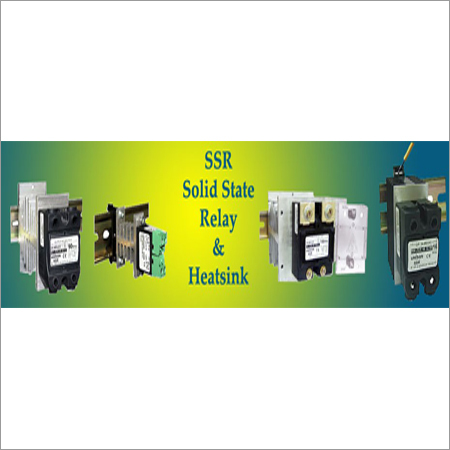 SSR Solid State Relay
SSR Solid State Relay

SSR is an electronic switching device in which a small control signal controls a larger load current or voltage. It is extensively used in the plastics, packaging, and food processing etc. industries - primarily for temperature control. Our long lasting team-work, emotions and healthy relationship with workers shows development and consistency of our product.

SSR has many advantages over normal contractors; consists of a sensor which responds to an appropriate input (control signal), a solid-state electronic switching device which switches power to the load circuitry, and some coupling mechanism to enable the control signal to activate this switch without mechanical parts ay many more, like.......

We are business partner of many leading SSR manufactures in India and abroad. We are dedicated to the belief that client are our most important asset. Whatever the nature of the challenge, whether meeting the quality assurance needs of our customers, it is our passionate, committed and empowered product which ultimately makes the difference.
Our SSRs Range are

SSR DC TO AC - 1PH

SSR AC TO AC - 1PH

SSR DC TO DC - 1PH (Power MOSFET).

SSR DC TO AC & AC TO AC - 3PH

SSR PCB MOUNTED.

SSR DC TO AC - FORWARD & REVERSE - 3PH.

SSR NO - NC TYPE.

LINEAR CT & SCNNER CARD.

3WAY SIGNAL ISOLATOR.

SSR ANALOG DC TO AC.

CURRENT INDICATOR.

SSR VIBRATION UNIT CONTROL BY POT.

SSR PROPORTIONAL CONTROLER.

SSR INTERFACE RELAY CARD WITH FUSE.
Advantages of SSR over contactor
Zero Voltage Turn-On
No contact arcing, low EMI, high surge capability
High resistance to shock and vibration .
High resistance to aggressive chemicals and dust
No electromechanical noise.
Logic compatibility .
Fast switching.
Low coupling capacitance.
Long Life and high reliability more than 1010 cycle operations .
Increases system temperature accuracy.
Unique Input & Output LED indication gives heater failure status & increases surge current / voltage capacity..
SONAL AUTOMATION PVT. LTD.
154, Ecotech-III, Udyog Kendra Extension II, Greater Noida - 201306, Uttar Pradesh, India
Phone : +917042688362
Mr. Sudeep Pande
Mobile : +917042688362